Health & Fitness
Body Mind Life - Coming Soon!
BodyMindLife was born from our desire to empower transformation through the practice of Yoga, Pilates and world-class Yoga Teacher Training. BodyMindLife is a place to play, explore, sweat and surrender. We invite you to make it your own.
We welcome people of all experience levels, from absolute beginners to advanced practitioners, each of our locations offers highly skilled teachers and world-class facilities, with free herbal tea, secure lockers, and showers and change rooms equipped with organic wash products, hair dryers and straighteners.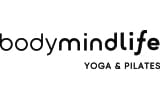 Centre Trading Hours
MONDAY
9:30AM - 6:30PM
TUESDAY
9:30AM - 6:30PM
WEDNESDAY
9:30AM - 6:30PM
THURSDAY
9:30AM - 9:00PM
FRIDAY
9:30AM - 6:30PM
SATURDAY
9:30AM - 5:00PM
SUNDAY
9:30AM - 5:00PM