Where to Find the Best Cheap Eats in Kirrawee
Located in the Sutherland Shire region, Kirrawee is a vibrant and diverse suburb with plenty of dining options to choose from. Whether you're a local or just passing through, finding quality cheap eats in Kirrawee is always a satisfying experience.

With that in mind, we've scoured the streets of Kirrawee to introduce you to some of the best affordable dining spots in the area. From restaurants serving traditional pub fare to authentic international cuisine, you'll surely find something to suit your taste buds and budget in this guide to the best cheap eats in Kirrawee.
Best cheap eats in Kirrawee for when you're on the go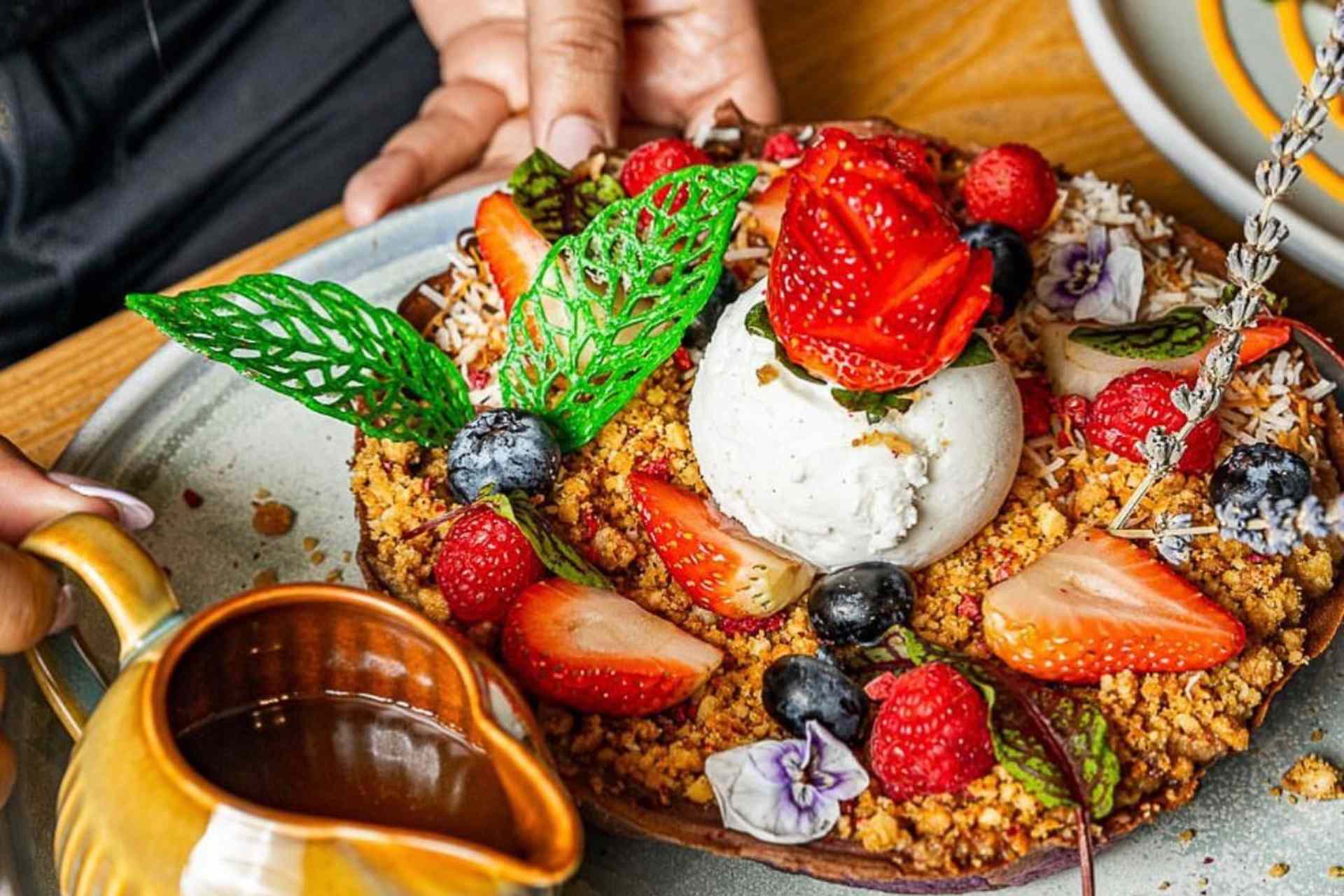 1. 7th Heaven Cafe Kirrawee
No doubt a heavenly place to dine, 7th Heaven Cafe Kirrawee boasts one of the best brunch menus in the area. From picture-perfect acai bowls and taro pancakes to classic options like eggs Benedict and avo toast, this cafe has something for every palate. Their generous menu offerings include vegetarian- and vegan-friendly meals that everyone can enjoy!

While 7th Heaven Cafe has earned a loyal following since coming to Kirrawee in 2017, it's still considered quite the hidden gem. A menu filled with mouth-watering dishes, excellent coffee, lovely interiors, and a friendly staff – what's not to love at this local cafe?


2. Coles Kirrawee
We'll let you in on a secret: ready-to-eat snacks at the supermarket have levelled up by a lot! When you're in a hurry and in need of an affordable snack, Coles South Village has just what you need in the form of their convenient Grab & Go Snacks.

Whether you're up for a sandwich, salad, or a protein-packed poke bowl, Coles' ready-to-eat meals are perfect for busy days when you're short on time and on funds. The best part? There's no need to compromise on quality because Coles' pre-packaged choices go beyond simply fulfilling your hunger!
Best places to eat in Kirrawee for cheap comfort food
3. Grill'd Kirrawee
Looking for a cheap restaurant in Kirrawee where you can enjoy a satisfying burger? Look no further than Grill'd, located in the bustling South Village. Whether you're a meat lover or prefer vegetarian options, the Grill'd menu offers affordable and satisfying choices for every palate.

This burger joint is committed to providing healthier options with their 100% Australian grass-fed, free-range beef, and locally sourced ingredients. In addition to their delicious burgers, they also offer a variety of sides, such as sweet potato chips, onion rings, and salads.


4. Joe Jnr Kirrawee
Sometimes, there's nothing more comforting than a classic burger, good ol' fried chicken, or a creamy milkshake. Does that sound like your kind of thing? For generous servings of comfort food at affordable prices, Joe Jnr is the place to go.

With a generous selection of chicken and beef burgers, they've got something for diners of varying preferences. Not in the mood for a burger? The Joe Jnr menu offers wraps, delectable chicken meals, and tempting side dishes. Whether you're craving for spicy wings, mac n cheese, or loaded fries, this restaurant has got you covered!
Best cheap eats in Kirrawee for group gatherings
5. Guzman y Gomez Kirrawee
If you're on the hunt for authentic and wallet-friendly Mexican cuisine, make your way to Guzman y Gomez Kirrawee. A haven for lovers of flavour-filled nachos and enchiladas, this restaurant offers a culinary experience for the whole family to enjoy.

In addition to serving loaded burritos and tacos that'll satisfy your taste buds, Guzman y Gomez also takes pride in serving their customers clean food – meaning their dishes are free of preservatives and artificial flavours. This way, diners can treat themselves to affordable meals that aren't only delicious but are guilt-free, too!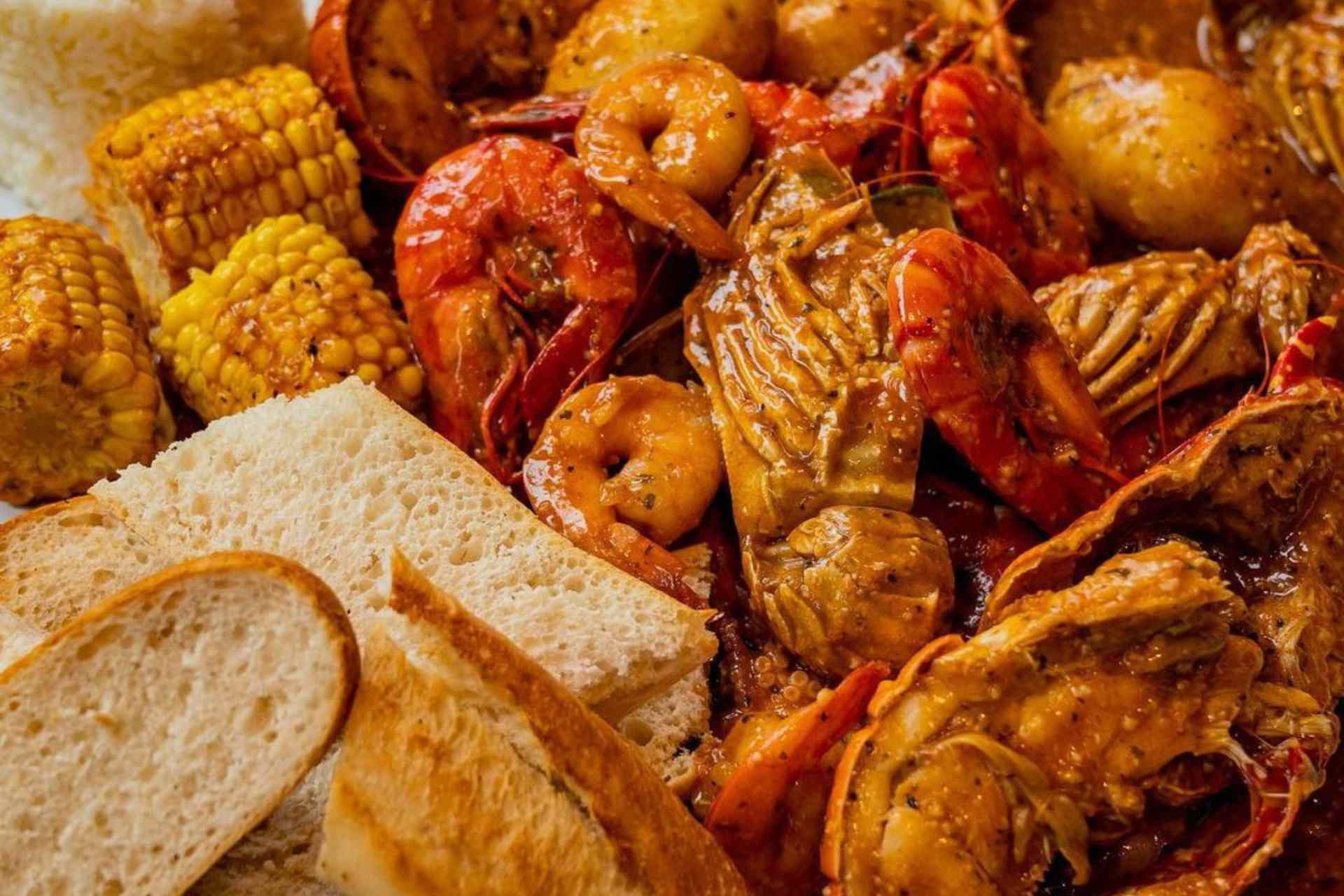 6. Kickin'Inn Kirawee
Kickin'Inn, one of Kirrawee's top dining establishments, prides itself on serving exceptionally delectable seafood. If you're not afraid to get your hands messy, this restaurant offers a truly unique dining experience: patrons are encouraged to forgo plates and cutlery and dig right in with their hands. You don't need to worry about staining your attire, as they provide bibs and gloves!

Their menu features a variety of top-notch seafood options, including fresh whole prawns, oysters, Alaskan golden king crab, and mud crabs. Your choice of seafood is prepared to perfection and cooked in your choice of five tantalising secret sauces: kajun, garlic kajun, garlic butter, lemon butter, and sha-bang – a delightful fusion of all four. If you're inclined to try a bit of everything, their popular Mixed Bag is highly recommended. Alternatively, you have the freedom to create your own bag with your preferred inclusions!

7. Pellegrini's Italian Kirrawee
Looking for the best cheap eats in Kirrawee that you can enjoy with the whole fam? You can never go wrong with pizza and pasta. Head to Pellegrini's Italian, a restaurant in Kirrawee that serves traditional Italian cuisine with a modern Australian twist. Their pizzas, pasta sauces, and desserts are house made with only the finest local ingredients, meant to make diners feel right at home.

Choose from delicious wood-fired pizzas like their margherita quattro formaggi, or parma options, among others, As for pastas, diners can take their pick of dishes such as spaghetti bolognese, fettuccine carbonara, gnocchi gorgonzola, and more. And for dessert? There's no better way to end your meal at Pellegrini's Italian than with their homemade tiramisu!
Best restaurants in Kirrawee for affordable Asian cuisine
8. Umaya Japanese Restaurant Kirrawee
In search of the best Japanese food in Sydney? Look no further than Umaya Japanese Restaurant, an authentic Japanese restaurant nestled in South Village. With amazing dishes like agedashi tofu and katsudon bowls to wagyu beef sukiyaki hotspot, you can't go wrong with their wide range of offerings.

Craving for a comforting bowl of ramen or want to treat your taste buds to some Japanese curry? There's no doubt you'll be more than satisfied after a trip to this restaurant. If you're planning an event or picking up dinner for the family, make sure to check out Umaya Sushi Kirrawee – Umaya Japanese Restaurant's sushi takeaway kiosk. They offer fresh, restaurant-quality sushi you can enjoy at home!
Address: Ground Level South Village, 580 Princes Hwy, Kirrawee NSW 2232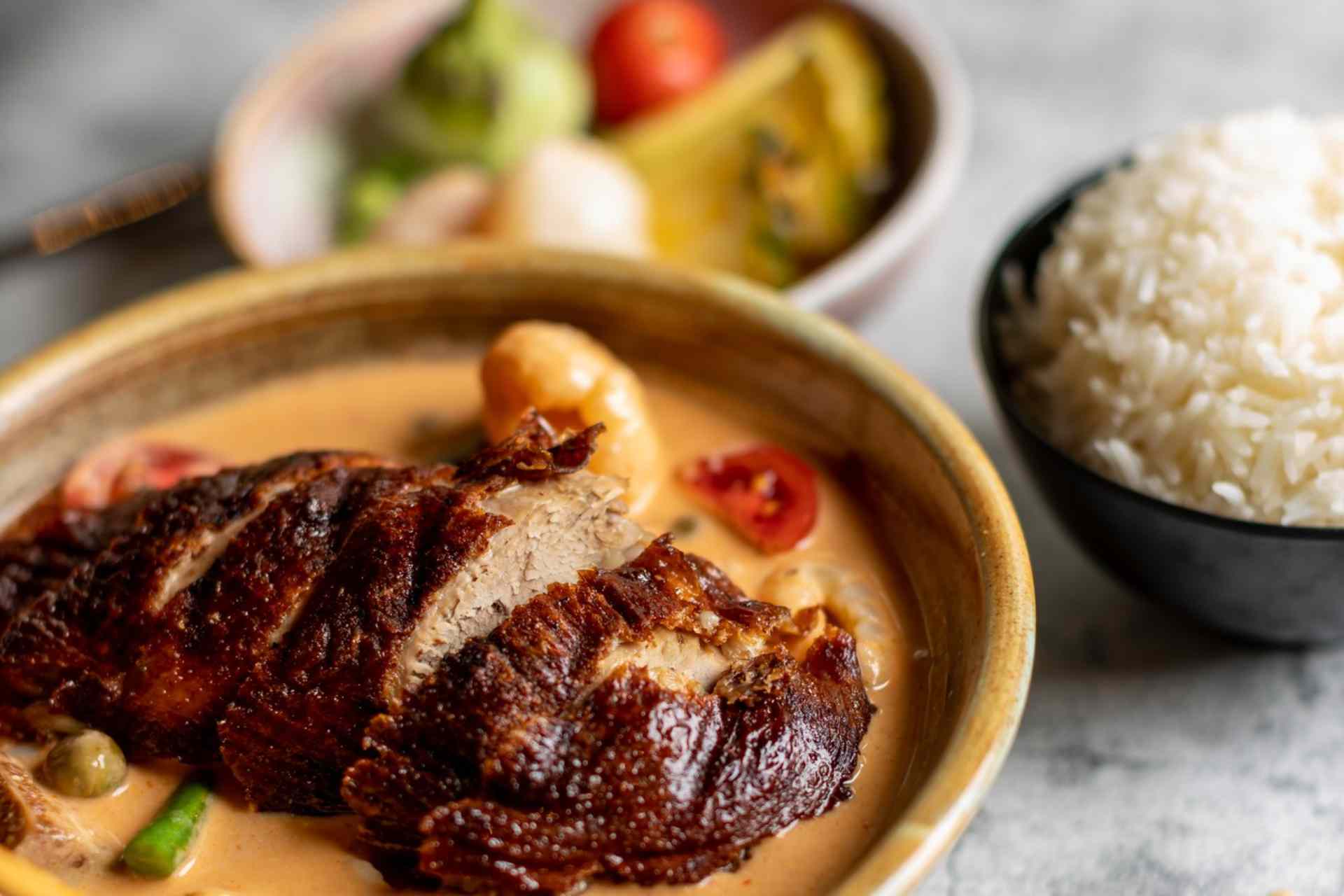 9. Ros Niyom Kirrawee
Serving authentic Thai cuisine, Ros Niyom successfully brings the colourful country of Thailand closer to Kirrawee's locals and tourists through their flavourful dishes. This cosy establishment in South Village serves classic Thai favourites like paid Thai and curry and ensures that they taste great every single time.

Their extensive menu will have you spoiled for choice, as it includes a wide range of entrees, curries, stir-fries, noodle dishes, and so much more. We highly recommend dining at Ros Niyom with a group – after all, the more people you dine with, the more dishes you get to try!
10. Baba Ghanouj Kirrawee
In the mood to try something new? Tucked away in South Village, Baba Ghanouj Kirrawee will fill both your appetite and your soul with their flavourful and carefully crafted fare. Proudly serving authentic Lebanese cuisine, this restaurant's dishes are freshly prepared in-house daily.

In the mood for hummus, shawarma, or falafels – not to mention baba ghanouj? Baba Ghanouj is just the place for you. This gem not only serves some of the best Lebanese food in the area – it's easily one of the best places to enjoy cheap eats in Kirrawee. Don't forget to pair your meal with your choice of wine or beer, imported straight from Lebanon!
Kirrawee is a gem when it comes to affordable dining options. From bustling restaurants to cosy family-owned establishments, the area offers a delightful array of affordable eats that cater to all tastes.

In the mood for a juicy burger, a tasty bowl of noodles, or a generous serving of fish and chips? Whatever it is you're after, these Kirrawee restaurants have it all. So, the next time you find yourself in this beautiful corner of Sydney, be sure to explore the best cheap eats in and savour all the delicious flavours without breaking the bank. Your taste buds will thank you for it – and so will your wallet!