Services
Centre Management
Welcome to South Village Centre Management. We are proud to be part of the most exciting retail precinct in the vibrant residential community of Kirrawee. We hope you enjoy your experience here as much as we do. Please do not hesitate to contact us with any feedback or just for a chat.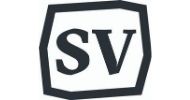 Centre Management Trading Hours
Monday - Friday
9:00am - 5:00pm
Saturday and Sunday
CLOSED
Outside of hours, please phone Security on 0413 473 473.
Centre Management - Stores | South Village