Kids
Montessori Academy OPENING SOON
Kirrawee Montessori Academy is a Montessori early learning centre for children aged 0-6 that is expected to open in mid-2022. The centre features four beautifully designed Montessori classrooms that are filled with educational materials that enrich children's learning at different stages of their development. Each educational material teaches a specific learning outcome that progressively builds children's knowledge and skills across the five curriculum area, including Practical Life, Sensorial, Mathematics, Language and Culture.
Beyond the classroom, the Kirrawee centre features two stunning outdoor play areas that are decked out with a cubby house, fort, slide, sandpits, dramatic play area, art station, construction space, children's gardens, musical instruments, and so much more. The centre is sun-safe, allergy aware, and offers nutritious catered meals.
What's most unique about Kirrawee Montessori Academy, is the way that education is personalised to each child. Children choose their work, follow their interests, and learn the way that best suits them. They are respected as individuals, empowered with independence, and encouraged to achieve their potential while guided by nurturing Montessori educators.
Montessori prepares children with excellent academic and wellbeing foundations that set children up to succeed at school and in life. To learn more or join the waiting list click here.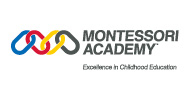 Montessori Academy Trading Hours
Monday - Friday
7:30am - 6:00pm
Saturday & Sunday
CLOSED