Food & Drink
Thai Riffic Kirrawee
The friendly staff at Thai Riffic Kirrawee South Village is ready to serve you fresh authentic Thai dishes in their comfortable dining area or takeaway. They offer signature curries, entrees, stir fries, and flavour packed noodles. Give Thai Riffic Kirrawee a call, where you can order food and pick it up fresh to enjoy it at home.
Thai Riffic Kirrawee delivers - Order via UberEats, Menulog, Deliveroo or through the Thai Riffic website.
See the Thai Riffic menu here.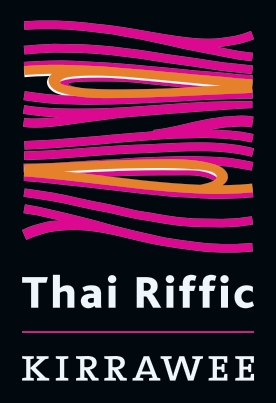 Thairiffic Trading Hours
Monday
11:00 am - 10:00 pm
Tuesday
11:00 am - 10:00 pm
Wednesday
11:00 am - 10:00 pm
Thursday
11:00 am - 10:00 pm
Friday
11:00 am - 10:00 pm
Saturday
11:00 am - 10:00 pm
Sunday
11:00 am - 10:00 pm
Thai Riffic - Stores | South Village