Cooking Class
Crispy Salmon with Roast Pumpkin Salad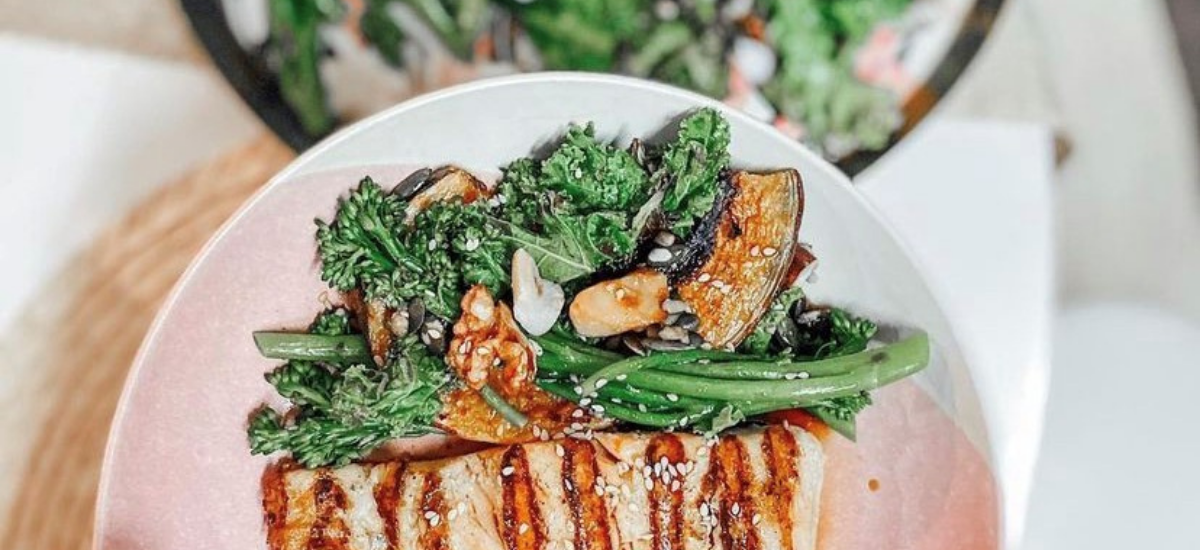 Looking for a super fresh and healthy dinner, but don't want to compromise on taste? Well Aldi has the perfect meal for you.
Toss together this Crispy Salmon with Roast Pumpkin, Kale & Broccolini salad!
What you will need:
½ butternut pumpkin
200g curly kale
200g broccolini
½ lemon
100ml Asia Specialties soy sauce
100ml Remano white wine vinegar
1 x tsp Stonemill cumin
1 x tsp Stonemill paprika
100g mixed seeds (Make your own mix of Oh So Natural sunflower seeds, LSA, Pepitas etc).
50ml Remano olive oil
30ml Brookdale maple syrup
4 x Almare Fresh Salmon Fillets, skin on (about 140g each)
All ingredients available at Aldi!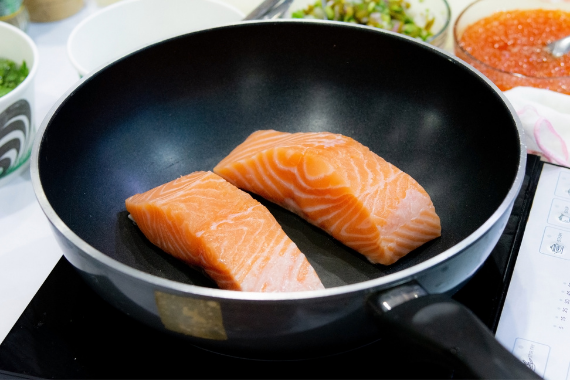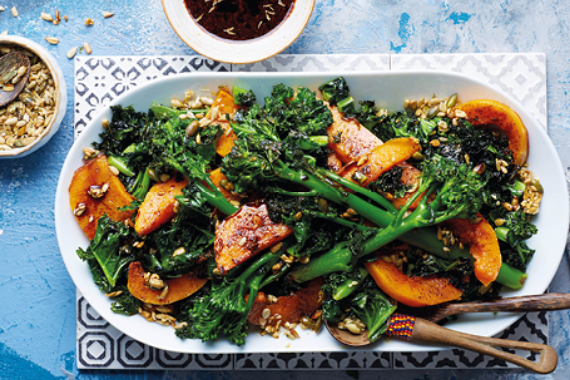 Method:


STEP 1
Preheat the oven to 200°C (or 180°C for fan forced ovens).
STEP 2
Peel the pumpkin, remove the seeds and cut into slices lengthways.
Drizzle the pumpkin with half the oil and roast for 20 mins.
STEP 3
Blanch the broccolini in boiling water and drain. Put to side.
STEP 4
Mix the seeds with the maple syrup, put them on a baking dish and roast until browned.

STEP 5
Fry the kale in ½ Tbsp on oil in a wok until crisp. Put to side.
STEP 6
Heat ½ Tbsp in a large, non stick frying pan over medium heat. Add salmon and cook to your liking (3 minutes each side for medium). Transfer to a plate and cover with foil. Set aside for 5 minutes to rest.
STEP 7
Put the soy sauce, vinegar, paprika and cumin in a small saucepan and bring to the boil.
STEP 8
In a large bowl, add all the vegetables, pour over the soy mixture, toss and sprinkle over the seeds.
Serve onto plates and place crispy salmon on top of salad with a piece of lemon on the side.


STEP 9
Enjoy with the family (or by yourself)!
All ingredients can be bought at Aldi.
INSPIRATION
Check this out