Hair & Beauty
Flawless 5 Minute Makeup Tutorial by Karla Roccuzzo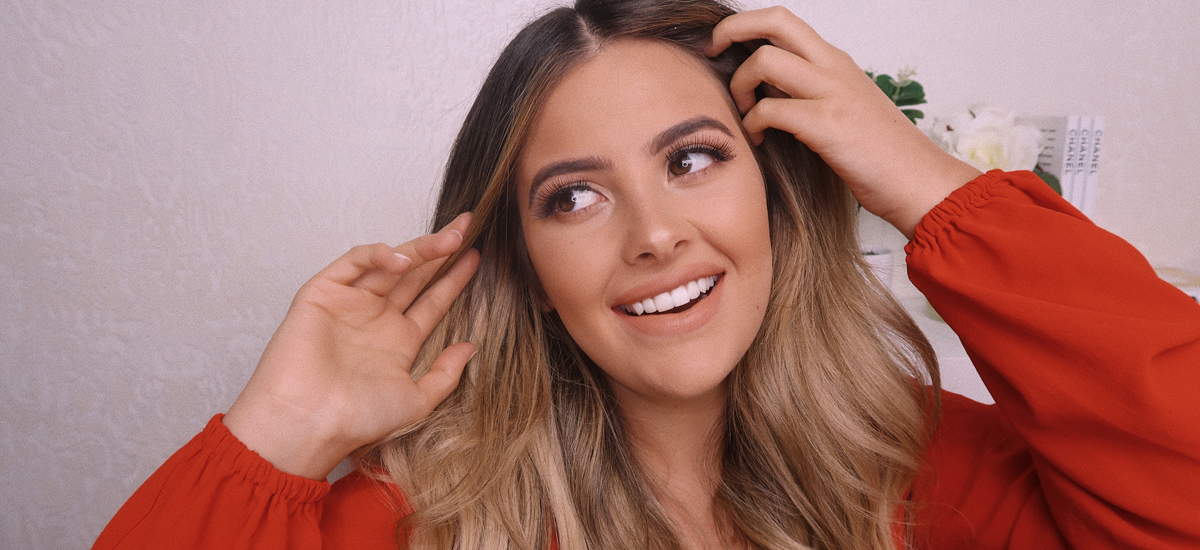 Getting ready to face the day doesn't have to take a long time. Influencer Karla Roccuzzo has designed the perfect routine to see you from bare-faced to perfectly polished in just five minutes. Karla says that when you're short on time, the way you apply the product makes all the difference. Choosing the right products and the right ways to apply them means it's not hard to create a look that lasts all day. And the best part? You don't need to spend a lot of money. She favours products and tools that are easy to get your hands on as well as being affordable.
<< Refer to video tutorial below >>
Step One
Begin with an all-day setting spray to help your makeup last. Karla advises a setting spray is especially handy if you're dealing with skin that can be on the oily side.
Step Two
Once your spray has settled onto your face, it's primer time. She applies her primer with a brush to make sure that it's evenly distributed. The combination of setting spray and primer helps to create the perfect canvas for your foundation, giving you a more polished effect, and helping your makeup to last all day.
Step Three
When you're choosing a foundation consider your coverage level. Karla chooses a medium coverage to help her look last. To apply her foundation, Karla uses a brush and begins in the centre of the face, moving down. Again, you're looking for an even amount of product across your skin, avoid layering up too much product on your forehead as this is an area that can be prone to cracking and creasing.
Step Four
Karla applies concealer on top of her foundation to add coverage and help control oiliness. She looks at areas that need a little extra coverage, like under the eyes, before adding concealer through the T-zone. Finally, she adds concealer to the top of her eyes and eyelids, to help with redness. To blend the concealer into her foundation, she chooses a beauty sponge.
Step Five
Setting powder is next and Karla uses a slightly damp beauty sponge with hers. She picks up product with the flat side and pats it onto her face. Pressing the powder into the skin gives your skin another layer of product, making your makeup last longer.
Step Six
We're all about brows at the moment. Big brows are back, so this is an essential part of any routine. Comb your brows before colouring them with brow pencil. Concentrate the colour in the middle of the brow, where your brows are denser. Don't forget to comb through again for maximum volume!
Step Seven
Add a pop of natural colour with bronzer. Karla uses a soft powder brush to sweep some colour across her face, concentrating on her forehead and cheekbones. Use circular motions to add colour to your cheeks to avoid seeing any harsh lines.
Step Eight
Blush builds colour on top of your bronzer. Smile as you apply it. Don't be tempted to let the colour continue up the cheekbones as you're only adding colour to the areas where you would naturally blush.
Step Nine
To define her lashes, Karla chooses waterproof mascara because it's great lasting longer. Get into the root of the lash and wiggle your mascara upwards for more length.
Step Ten
It's highlighter time! Give yourself a little glow with a fan brush and your favourite sparkly powder. Karla chooses a pearly shade because they catch the sun beautifully. Apply to the top of your cheekbones, the bridge of the nose, a little on the tip, and underneath the brown bone.
Step Eleven
A little bit of balm is enough to round off this soft and natural look, but you can also choose your favourite nude shade for your lips. Karla chooses a matte lip product, for a longer lasting finish. And there you go! Just five minutes, and you're set for the day.
Follow Karla for more beauty and styling advice >>
INSPIRATION
Check this out